The most common way
of learning your balance is for the bank to send you a bank statement. 
Banks used to issue statements monthly, but many have switched
to once few months, as there are now
faster methods of checking your balance.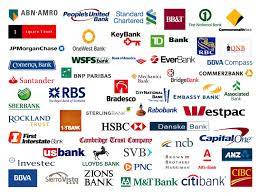 If you can't wait for a statement through the mail, you can visit the
bank in person, or use one of its ATMs. For both, you
will need your bank (credit or debit) card.
If you use an ATM, it will ask for a PIN
(Personal Identification Number), usually a four figure number. You will then
be offered the option of checking your
bank balance.
Finding out your bank balance
If you prefer to go inside the bank and deal with a person, then
they will also need your bank card or account details to be able to help you. It is likely as assistant will offer to show you how to use the bank's electronic services (such as an ATM).
You might find it speedier to phone the bank's customer services department. The number should be on any recent letters the bank has sent you, or you can find it online using Google. If you choose this method, you will be asked some questions for security reasons.
This process can be
time-consuming, so most people prefer to go online and use their bank's
website, or by using their bank's app on their mobile phone.
Checking your bank balance online
To use the bank's
website to check your account's balance, you will need to have registered
first. If you haven't registered, the website itself will guide you through the
process. Remember, you will be need to create a password, so note it down and keep it in a safe place for future reference.
Once this is
done, you will be able to check your bank account balance whenever you wish and it is easier than you imagine. If you're still not sure, your branch should
be happy to help.
To give you a rough idea of what checking your balance online is like, this YouTube film takes you through a general example: