The answer will vary depending on the unemployment site you were trying to gain access to, however, I have an example below which I hope will help you check the status of your claim...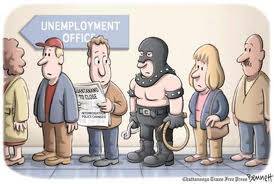 I went to
New York State Department of Labour
website, which is just the first one listed when I searched for Unemployment offices.
There is a button that says 'Create NY.Gov account' right below where you would enter your username and password if you had one. I am assuming that this creates just an online account and not a new claim.
Also if you scroll further down the page, you will come to a Frequently asked questions link which contains guides to help you. Number 6 seems to be the one you need as it states that it is for people who have made a claim but don't have an online account.
Hopefully this information helps, however let me know if you need any more details!