There are several advantages for studying marketing over other courses available.
I think the biggest advantage is that so many careers and companies out there have a marketing department, making it a very transferable skill. If you have experience in marketing then you have knowledge that lots of businesses are after. You could go into publishing, product management, shop management, advertising, or anything that involves sales.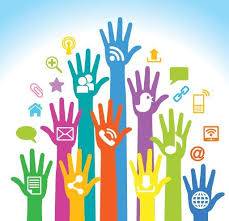 Not only this, but when you study marketing you will also cover a lot of other areas such as publicity and sales, so it is a course choice that could open many doors for you. So you wouldn't necessarily have to go into a job that is purely marketing after you have finished studying.
When studying marketing you will be able to develop your communication skills, which a lot of companies feel is one of the most important skills to have.
Also on a personal level, marketing is a really interesting topic to study, with many different aspects involved in the subject. If you have a passion for sales and learning, then a marketing course would be perfect for you, as it will allow you to get a greater understanding of how a lot of companies work.
Make sure you think long and hard before you choose what you want to study as it can influence what you do for the rest of your life. If you do lots of research on the subject then this will make sure that you take the right course.