In order to book a matrimonial classified ad you need to follow these simple steps. (Note: You'll need to set aside 10 or so minutes to do so.)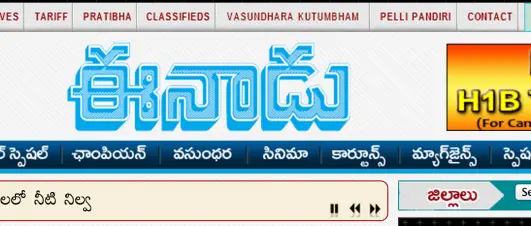 When you head to the Eenadu homepage, you'll see (www.eenandu.net), at the top of the page you'll find a grey bar across the page with words written in red. In the middle is the Classified section. Click on this and it will take you the the page where you can search and book your ad.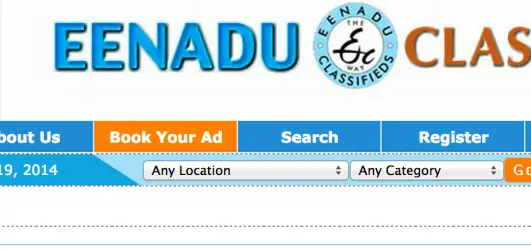 In this image you'll see the button titled: Book Your Ad. Its in the horizontal toolbar at the top of the page, below the banner that reads: Eenadu Classifieds.
Create an account
I'm afraid this is the part of the process where you have to go through the registration process. They ask for details such as:
- name
- date of birth
- create a username and password
- what country, state and city
Once you've completed this, and have confirmed you're account creation, they'll send you an email (within which there will be a link you need to click on to confirm that you've received it).
From there, booking your ad will be easy!