Truth be told, there isn't really an easy way to make money as an affiliate marketer. If it was easy, everyone would be sat at home earning a passive income from their affiliate marketing website.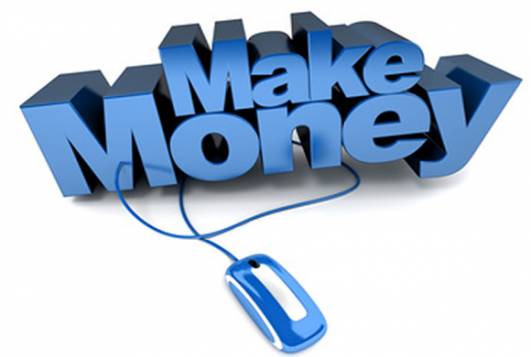 Having said that, it is certainly possible to generate a decent income as an affiliate marketer if you have a great idea, the knowledge to implement the idea, and manage to drive enough traffic to your website. Here are a few pointers to get you started.
Website domain

The first thing you're going to need is a website. These can be set up easily through a variety of domain and hosting providers. Make sure your domain name is relevant to your niche, and easy to remember.
For example, if you're planning to sell an affiliate book about how to make money online, you could choose a domain name like "MakeMoneyOnline.com".
Of course, many domains have already been claimed, so you'll need to have a think about a catchy name that nobody else has registered.
Products
By now you should have decided what product you'd like to promote. You should have chosen a product that you believe you can sell easily, and one that doesn't have to compete with thousands of other affiliate marketers.
Note - it's easier to sell something that everyone else isn't selling. For example, it's probably quite difficult to sell ebooks about how to make money online. The internet is saturated with people that have been doing this for years.
You should choose an affiliate product that you trust. Don't just pick the one that will give you the most percentage of sales. If you're not convinced by the product, you can be certain that your readers aren't either.
Learn the tricks of the trade
If you're new to creating affiliate websites, you're going to need to learn about the best practices to draw people in. Have a look at some SEO tutorials to make sure you're putting yourself in the best position to rank well in search engines for your product.
Ultimately, it's a case of finding a niche that isn't too saturated with other affiliate marketers, but one that's also going to be popular with consumers. It's a difficult thing to master, however, and you may need to try a few different products and niches to find the perfect one for you.
Here's a video that you'll likely find useful. It covers some of the basics of affiliate marketing for beginners: