At the moment, Expedia doesn't offer a military discount on flights, no.

However, there are many airlines that do offer military discounts, and whilst you often can't get reduced fares through a travel website, you may well be able to if you contact airline companies directly.
In America, for instance, flight providers like US Airways, Delta Air Lines, United Airlines, and American offer discounted fares for military personnel and their family, whilst they're on leave. Not all flights and routes may be available at a lower price, so it's worth checking directly with the airline to see what the best price they can offer you is.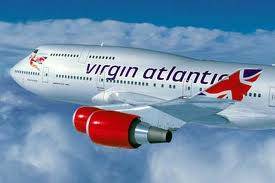 In the UK, many carriers don't offer discounted fares on their flights, but there are some that do. Virgin Atlantic currently has offers for members of the Armed Forces - both those still serving and those retired - as well as MOD civil servants, and their families.
In 2008, the government also said that they were working with British Airways to provide a similar discount, but that hasn't yet happened.